Free shipping For all orders over $150 in Canada and the USA.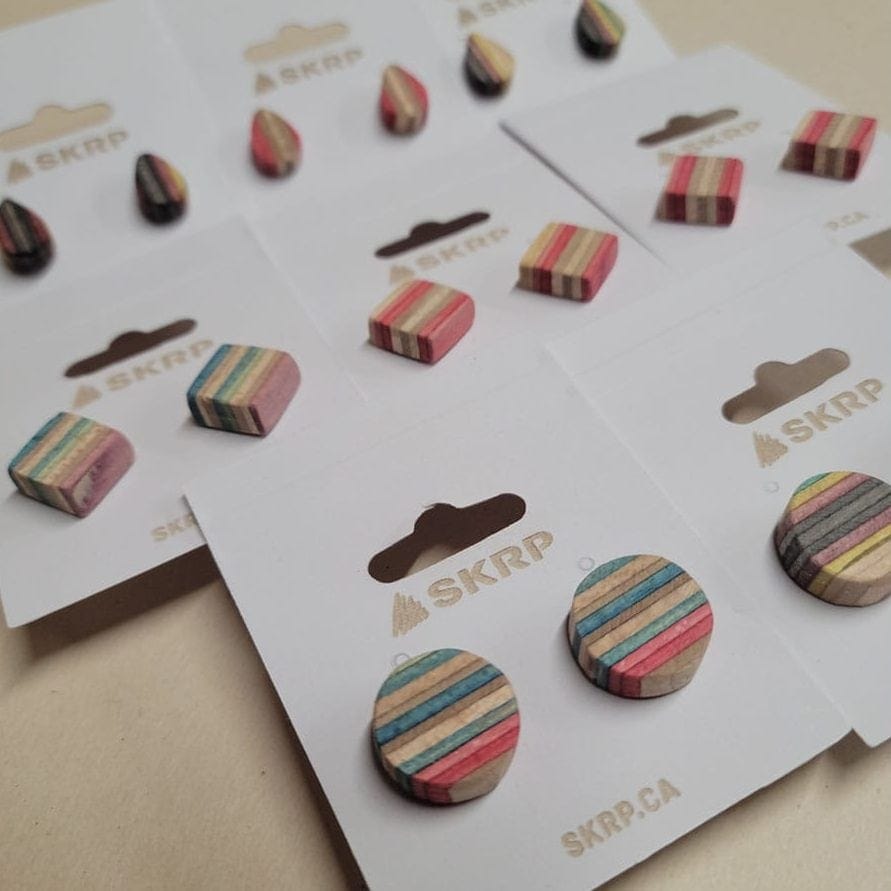 Stud Recycled Skateboard Earrings
Made out of recycled skateboards
Made in Canada. Skateboards are made up of 7 layers of maple hardwood veneers, a lot of the time the layers of veneer are also colourful, which is perfect for making strong, beautiful wooden jewellery like our earrings!